Impact Partner Spotlight
John XXIII Educational Center
Dec. 16, 2021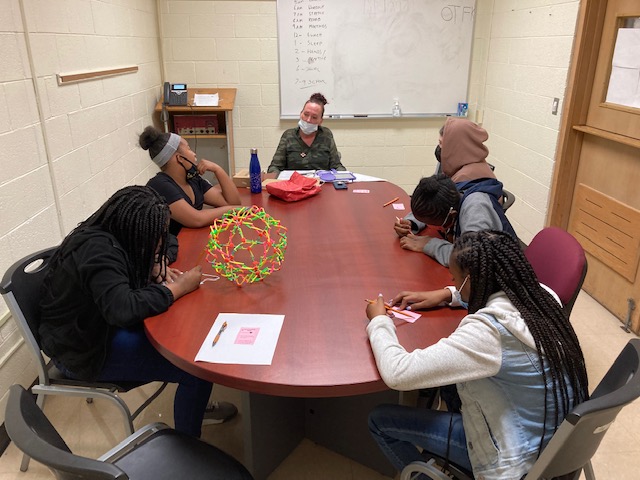 John XXIII Educational Center provides academic, emotional and social support to local middle and high school students, with the goal of having students graduate high school with the skills they need to contribute to society and achieve success.
What first drew you into the work of John XXIII?
I was on the staff of the former San Juan Diego MS, and when it closed in 2009, I helped begin the center. I believed that the mission of the school could continue in a more sustainable form via the center. Working with young people in the field of education has been part of my life since 1979.
How has John XXIII adapted over time — whether that's in the last year due to the pandemic, or since its start as an organization?
The pandemic has lead us to do tutoring on Zoom. Our staff also facilitated social emotional learning sessions for local school staffs struggling with COVID-19 fatigue. Sanitary precautions allowed us to welcome those students who sought personal, in-person assistance during the times when the center was allowed to accept in-person clients. Since 2009, our Outreach Program has developed meeting the needs of students in a wide variety of small group options in middle school settings. This has allowed us to reach students outside of the premises of the center on Douglas Avenue. This school year, we have branched out to assisting in two school's study centers after school hours. In this sense, we have gone where students are located immediately after school who might not be able to travel to the center due to family logistics. The staff hopes to build relationships there to invite evening assistance if needed. 
Can you share a story about a moment you saw your work leave a positive impact in someone's life?
One of the graduates of RUSD who attended the center for four years was accepted on a full scholarship at an out-of-state university. That graduate was eventually hired by that university to help staff its First Generation Initiative. That would never have happened without the center's assistance for that student and her family. 
What is some of the impact John XXIII has brought to the community in its lifespan?
Ninety-seven percent of area students who have participated in center programs (145 students) have graduated from local high schools. Many of them have gone onto college where they have also graduated. Our Outreach Programs have assisted students in over one dozen schools in Racine to improve their social and emotional learning. The staff have been a welcome community resource to local administrators and counselors as they assist students in their non-academic needs. Because students and their families can literally come to the center and receive assistance on that day, our accessibility and affordability allow us to help these families, especially those with limited resources, to receive the services they need as soon as possible.
Br. Mike Kadow is the executive director of John XXIII Educational Center. Two additional staff members and Middle School Supervisor and Outreach Coordinator Geraldine Bodi assisted in providing these answers.